You've already been sharing the word about La Boussole Medical Spa & Wellness Center with your friends... Now it's time for you to be rewarded for it!
We would like to express our gratitude to each and every one of you for the "word of mouth" that has helped La Boussole gain recognition as the Favorite Day Spa and Best Medical Spa in Joplin, Southwest Missouri, and the Four State Area!
We are excited to announce the launch of our "Refer a Friend" program. With this program, your account will be credited $10 for every friend referral that results in a booking. And for any of your friends that are new to La Boussole, $10 off any new booking. It's that simple!
Interested? LOGIN, or SIGN UP for a La Boussole account, and click on the "Refer a Friend" image to join. OR, have you downloaded our APP? You can join "Refer a Friend" there too. Just follow the QR code to download the La Boussole APP: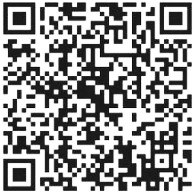 ABOUT LA BOUSSOLE MEDICAL SPA & WELLNESS CENTER
Voted Best Day Spa in Southwest Missouri, and the entire Four State Area, La Boussole is a physician-directed tranquil Day Spa destination for excellence in Health, Wellness, Aesthetic Medicine, and Anti-Aging treatments.
We offer a wide array of Med Spa Services including Acupuncture, IV Infusion Therapy, Weight Management, Botox, Dermal Fillers, PRP Injections, Body Sculpting and Contouring, Massage Therapy, Laser Therapies, Skin Resurfacing, Facials, Peels, Waxing, Lashes, Brows, and more...
Free Consultations | Call 417.434.4449 to Schedule or Book Online | LaBoussoleJoplin.com
Related Searches: Spa loyalty programs in Joplin, Spa rewards programs, Day Spa discounts, Day Spa Specials, Best Medical Spa services in Joplin